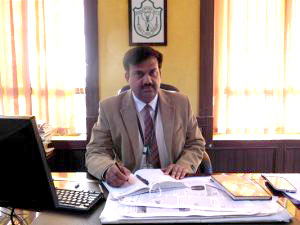 Knowledge brings Humility, from Humility comes worthiness, with worthiness one attains wealth, with wealth one is able to perform his duties in a better way, and in performing his duties in a better way one attains happiness.
Education is most powerful tool, by widening the mental horizons it builds character, enhances aesthetic faculty and cultivate a spirit of inquiry and independent thinking. It make child cultured, educated, disciplined, self-reliant, confidence and worthy global citizen ready to meet new challenges. At DPS Firozabad our quest is to empower each student with education, which we live by and try to fulfill each day.
We visualize life is a learning process to acquire knowledge and education. It again prepares an individual for life. Sometimes instead of teaching and learning specific skills, objective of education are intangible but more profound , impacting good judgment (viveka) and wisdom. We continuously strive to extend the reach of education beyond the barriers of culture and location with a keen focus on quality education.
We are committed to provide a vast spectrum of co-curricular activities, periodical seminars,  conferences and workshops at regional, national, and international levels to give ample opportunities to the students for fee thinking, self-expression and discreet action. We will soon establish and start collaboration with different IITS, BITS and universities to conduct student's workshops. We will also start NSO, 1JSRO and IMO examinations et al, with foundation classes to prepare them for competitive examinations. So lets us join our hands, hearts and soul together to empower our students full of values, Humanism, Nationalism and international brotherhood.
I, with full commitment and whole healthy welcome you all to the school where minds are filled, goals are envisioned and dreams are realized.
We value your supports.
Best wishes
Dr. Gaurav Dubey
PRINCIPAL